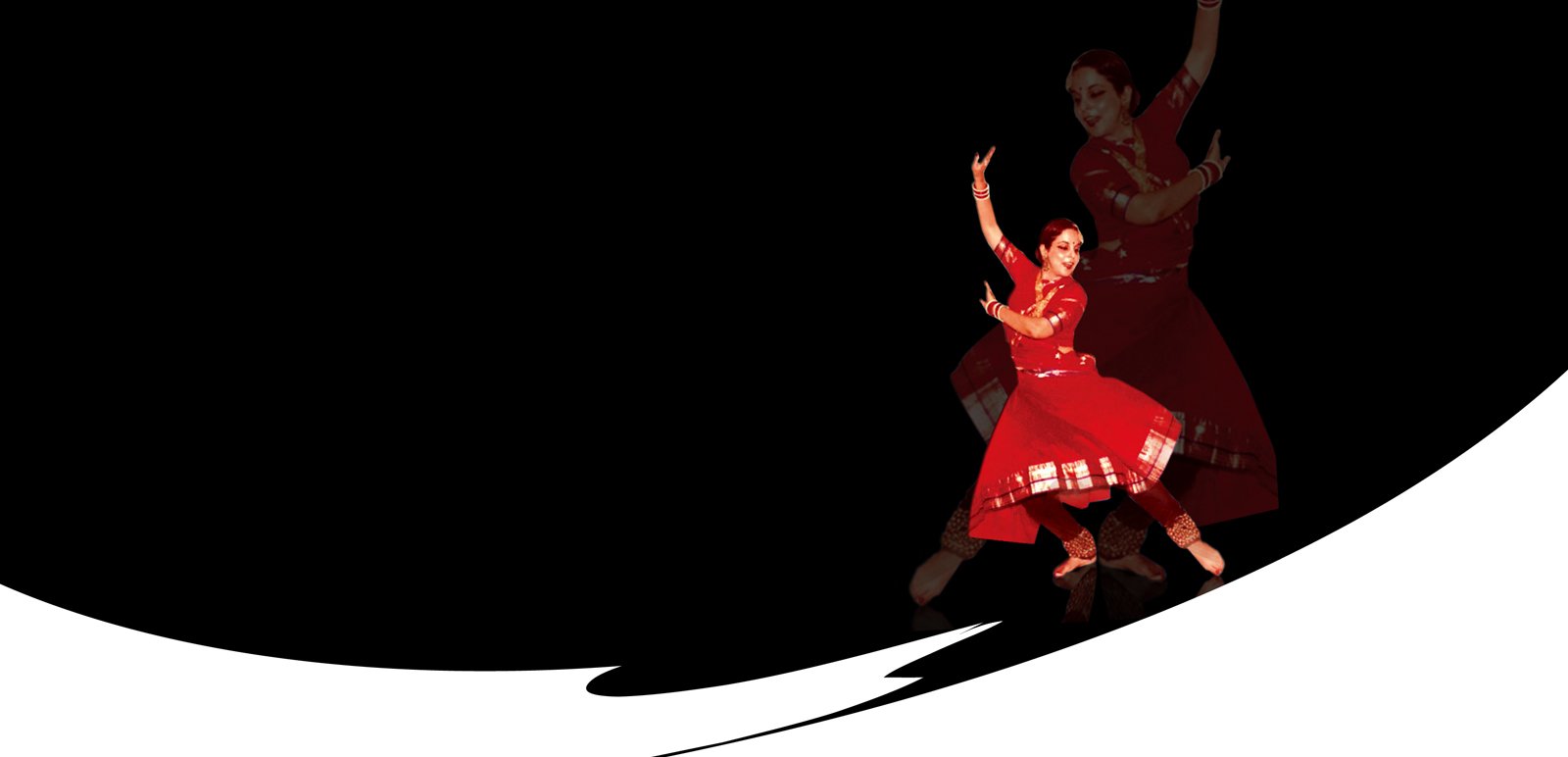 " I'm obsessed with dance,
Infact, it is a magnificent obsession with me,
I wish to bring joy to millions of people with my dance. That's my ambition."

- Anila Sunder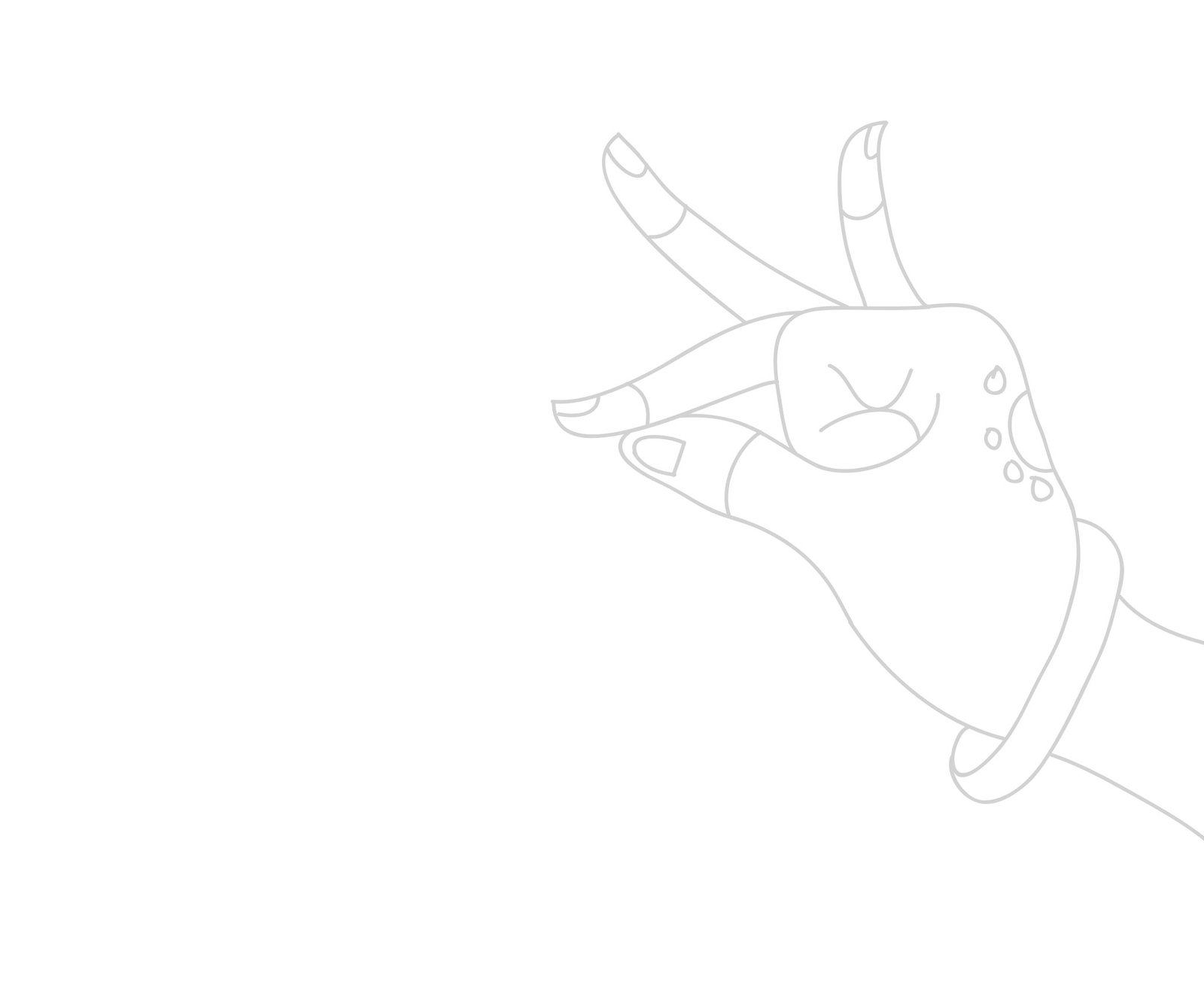 About
Anila, symbolizing 'Air', dreamt of flying high up someday in her life.
To her, the sky was the limit.
Read More
Awards & Recognitions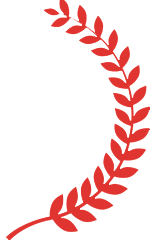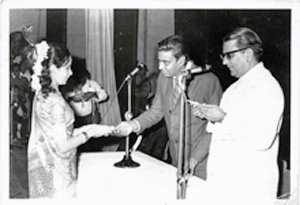 With Prof. Ram Panjwani & Mr. I. S. Johar receiving 1st prize at Talent Parade, Jai Hind College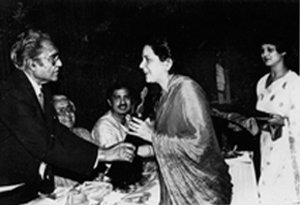 Ishwaribai Buxani Award at the hands of Mr. Ashok Kumar, veteran film actor
Momento from Shri Babulal Gaur, Bhopal
Appreciation momento from Shri Mahavir, Governor of MP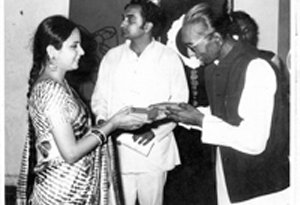 Momento from Shri Hanuman Prasad Jaipurwale at Kal-Ke-Kalekar Sammelan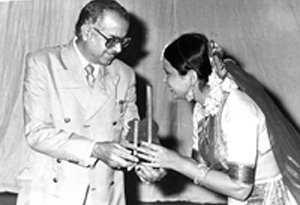 Trophy from Justice Indrasen Israni for performing for Rajasthan Sindhi Academy, Jaipur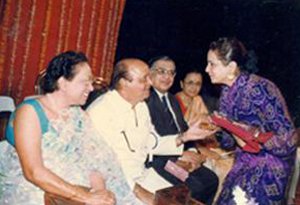 Jhulelal Award by All India Sindhi Federation at the hands of Shri Ramanand Sagar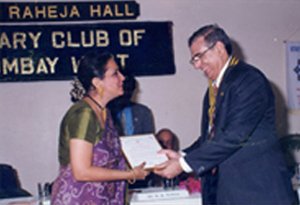 Vocational Excellence award from Rotary Club of Bombay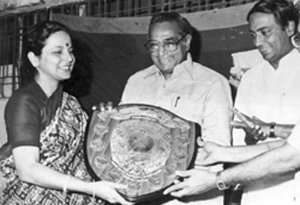 Appreciation momento from Mr. Motilal Vora, Chief Minister of MP along with Mr. Dig Vijay Singh
Award from Akhil Bharat Sindhi Boli & Sahit Sabha at the hands of Shri Gobind Malhi
Priyadarshini Award from Mr. Ram Naik, Petroleum Minister
Momento from Shri N. Nahata, Minister for Commerce at International Sindhi Sammelan, Indore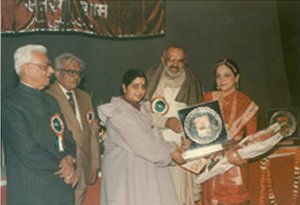 With Ms. Sushma Swaraj & Sahib Singh Verma at Sindhi Academy function, Delhi
Momento from Consulate General Dr. Joseph, Dubai along with Mr. Nari Sawlani and Dr. Ram Buxani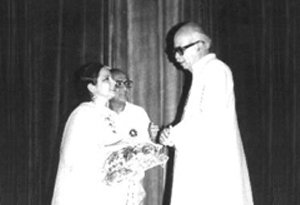 With Mr. L. K. Advani at the function of Nav Jeevan Sindhi Sabha, Delhi
With Mr. Vilasrao Deshmukh at inaugural function of Kala Vikas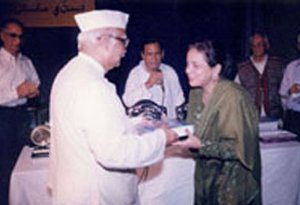 Appreciation Momento from Shri Mangharam Sipahi Malani, Editor of Hindvaasi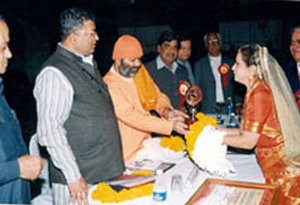 Appreciation Momento from Amrapur Ashram, Jaipur
With Padma Vibhushan Kishan Maharaj presenting appreciation momento at Varanasi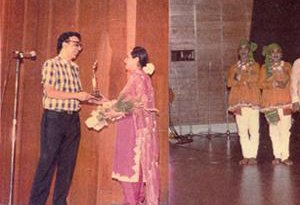 Trophy from Mr.Bob Mirani, Chairman of Philippino Chamber of Commerce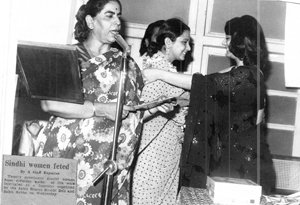 Felicitated by Ms. Sadhna, filmstar along with Prof.Popati Hiranandani during International Women's Year
Honoured by Ladies at Yavatmal
Swagat Magazine, Indian Airlines
On the cover page of Art Scape, dance magazine by NBC
On the cover page of Sindhu Darshan, book by Mr.Tarun Vijay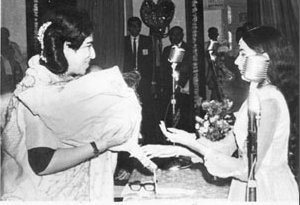 Honoured at Youth Festival, Mumbai by Mrs. Tara Cherian
Compiled by Mr.Ramkishin Advani and rendered by Mr.Talreja